Time:

Tuesday, October 13th,

7:15 am

to

5:00 pm
Location:

Buses depart from Hyatt Regency Cambridge

[Updated 10/5/15] Spend a day in Woods Hole, a world center for marine, biomedical, and environmental science on the southwestern corner of Cape Cod. Woods Hole's reputation in these fields may seem out of proportion to its small size, yet the village contains two large private organizations (the Marine Biological Laboratory and Woods Hole Oceanographic Institution), two federal facilities (the National Marine Fisheries Service and the U.S. Geological Survey), and many smaller scientific enterprises and labs.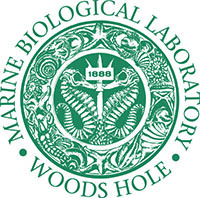 Following an overview and introduction to the six major Woods Hole research institutions, participants will break into self-selected groups for the following optional tours and experiences:
* Vineyard Sound boat trips on the R/V Gemma, MBL's collecting vessel, with Woods Hole scientists
* WHOI Exhibit Center and research vessel/submersibles tours
* MBL Marine Resources Center visits
* Panel discussions of the carbon problem / arctic change and global change with scientists from MBL, WHOI, Woods Hole Research Center, and U.S. Geological Survey-Woods Hole
* Woods Hole Aquarium tour (National Marine Fisheries Center)
* Luncheon discussions with scientists from MBL, WHOI, Woods Hole Research Center, National Marine Fisheries Service, and Sea Education Association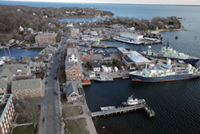 A bus will leave the Hyatt Regency Cambridge promptly at 7:15 am for the 90-minute ride to Woods Hole. Lunch will be provided at MBL's Swope Dining Hall. The bus will depart Woods Hole at 3:30 pm, returning to the Hyatt by 5:00 pm.