About ScienceWriters2015
Photo: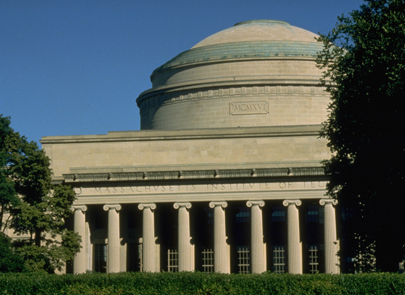 The annual ScienceWriters meeting is a joint meeting of the National Association of Science Writers and the Council for the Advancement of Science Writing. A mix of professional development workshops, briefings on the latest scientific research, extensive networking opportunities, and field trips, it is a meeting for science writers, by science writers, with content to appeal to both the newest writers and seasoned professionals. The location varies each year based on the host institution, providing access to science writers in all parts of the United States. In 2015, we are meeting in Cambridge, MA, from October 9-13. Mark your calendars and plan to stay an extra day or two to take it all in. For a full schedule and program listing, visit the Schedule page.
The Knight Science Journalism Program at MIT welcomes ScienceWriters2015 to Cambridge.
Settled in 1630, Cambridge has long been a center of intellectual life in the United States. Today it's home not just to the Massachusetts Institute of Technology, Harvard University, and a stellar assortment of other educational and research institutions, but also to the world's densest cluster of information technology and life sciences startups and a rich collection of high-tech corporate outposts and investment funds.
Add in Boston, with its world-leading array of teaching hospitals, healthcare and technology companies, and financial services and publishing firms, and you've got a region whose per-capita productivity is matched in the U.S. only by that of Seattle and the San Francisco Bay Area. No place on Earth is a more active hub for new ideas in science, math, economics, and the arts; affiliates of Boston-area universities have won more than a quarter of all Nobel Prizes ever awarded (245 out of 889).
At ScienceWriters2015, we'll offer four straight days of compelling talks and tours and great social events. But we urge you to come early and stay late, because October is shaping up to be an extraordinary month in and around Boston and Cambridge. In fact, ScienceWriters2015 finishes out a week of landmark events that will briefly make the Boston area into the world mecca for journalists covering science and technology.
@HUBWeek
From October 3-10, Boston's first-ever HUBweek innovation-and-ideas festival, a weeklong celebration of innovation and creativity, will feature more than 40 events and experiences to showcase the world-class work happening at the intersection of art, science, and technology across Boston and Cambridge. HUBweek is a first-of-its-kind civic collaboration between the Boston Globe, Harvard University, MIT, and Massachusetts General Hospital, and will bring together change-makers, dreamers and the curious through new experiences in familiar places, from philosophy in Fenway Park to a nighttime interactive art festival on Lansdowne Street. Most events are free and open to the public, and will take place throughout the city on sidewalks, in research halls, creative workspaces, and cutting-edge institutions, with major neighborhood activations in Roxbury, Kendall Square and Fort Point & the Greenway. Follow @HUBWeek for updates.
Arriving early?
ScienceWriters2015 officially kicks off on Friday evening, October 9, at the Knight Science Journalism welcome reception, 6:00 to 9:00 pm at MIT's Walker Memorial. But if you arrive in Cambridge earlier on Friday, you'll be able to choose from an exciting array of pre-conference activities including:
8:00 am – 2:30 pm: The Knight Science Journalism Program at MIT, with funding from the Kavli Foundation, is hosting a fast-moving mini-workshop on the latest advances in nanotechnology. Some travel support is available. For more details and application requirements visit https://ksj.mit.edu/workshops. Application deadline is Sunday, Aug. 23, 2015.
1:00-5:00 pm: A hands-on NASW workshop on writing nonfiction book proposals.
3:30-5:30 pm: "Dispatches from the Front Lines of Life Sciences," a special forum organized by STAT, the Boston Globe's new online life sciences publication, in partnership with HUBweek. Advance registration required.  Link to registration: https://www.eventbrite.com/e/stat-panel-and-qa-dispatches-from-the-front... SCIENCE.
Remember to bring a sweater and an umbrella! Temperatures in Cambridge and Boston in mid-October range from 48 to 65 degrees Fahrenheit. On average, Boston sees precipitation on 10 out of 31 days in October.
We look forward to seeing you!
ScienceWriters2015 is hosted by Knight Science Journalism at MIT and is made possible by the following sponsors
Host
Platinum sponsor
Gold sponsor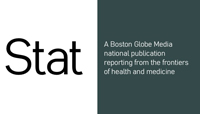 Silver sponsors