Experience the energy and excitement of the Clark School innovation ecosystem, where we conceive, develop, and test next-generation solutions. Your visit will include a stop at the Tissue Engineering and Biomaterials Laboratory, part of the Center for Engineering Complex Tissues, where bioengineers are creating novel tools to heal previously irreparable bone, cartilage, vasculature, and cardiac tissues. You'll also go behind the scenes with researchers to examine how people and objects respond to the microgravity of space in our 25-foot deep, 367,000-gallon Neutral Buoyancy Research Facility — the only one in the world located on a university campus and one of only two in the U.S. Along the way, you'll be introduced to faculty and students working at the leading edge of biomedical devices, robotics, transportation, and more. Tour participants will need to be able to walk up the equivalent of several flights of stairs at the Neutral Buoyancy Research Facility.
Registration required (no charge). Limit: 20. This event is now full.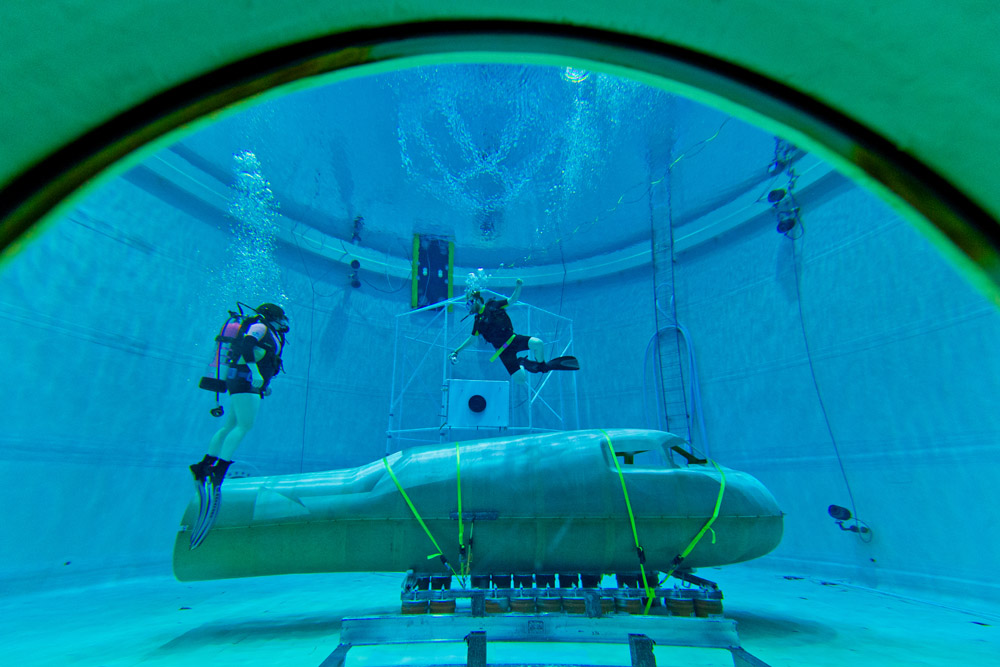 Time:
Location:

College Park, MD. Bus will depart from/return to the Washington Marriott Georgetown.