About ScienceWriters2018
The annual ScienceWriters meeting is a joint meeting of the National Association of Science Writers and the Council for the Advancement of Science Writing. A mix of professional development workshops, briefings on the latest scientific research, extensive networking opportunities, and field trips, it is a meeting for science writers, by science writers, with content to appeal to both the newest writers and seasoned professionals. The location varies each year based on the host institution, providing access to science writers in all parts of the United States.
The George Washington University welcomes ScienceWriters2018 to Washington, D.C.
The George Washington University (GW) serves as an intellectual hub in the nation's capital by generating knowledge that fosters innovation, influences policy and serves the public good in all fields of learning. As GW further grows as a comprehensive, global research university, it is sustaining its excellence in key disciplines while expanding its efforts in STEM-related fields. To support its increasing research capabilities, in 2015 GW opened Science & Engineering Hall, a 500,000-square-foot facility that houses lab and classroom space for faculty and thousands of students across a range of disciplines.
GW's faculty and students also benefit from the university's unparalleled location, and have developed one-of-a-kind research opportunities with many scientific and technical organizations. For example, researchers in GW's Anthropology and Mechanical and Aerospace Engineering departments benefit from partnerships with the Smithsonian institution, while scientists at our School of Medicine and Health Sciences have partnered with Children's National Medical Center to form a Clinical and Translational Science Institute supported by the National Institutes of Health.
Additionally, GW's Milken Institute School of Public Health is conducting a study on hurricane mortality in Puerto Rico following Hurricane Maria. These are just a few projects at the forefront of research that is producing new knowledge and helping to reshape our understanding of the world.
Host
Diamond sponsor

Platinum sponsor
GW Office of the Vice President for Research
Gold sponsors

GW Milken Institute School of Public Health
GW School of Medicine & Health Sciences
Silver sponsor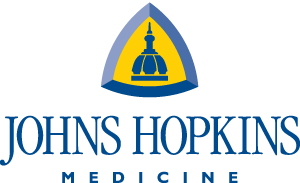 Bronze sponsor

Supporters
NIST | National Institute of Standards and Technology



GW Virginia Science & Technology Campus
GW Columbian College of Arts & Sciences
GW School of Nursing