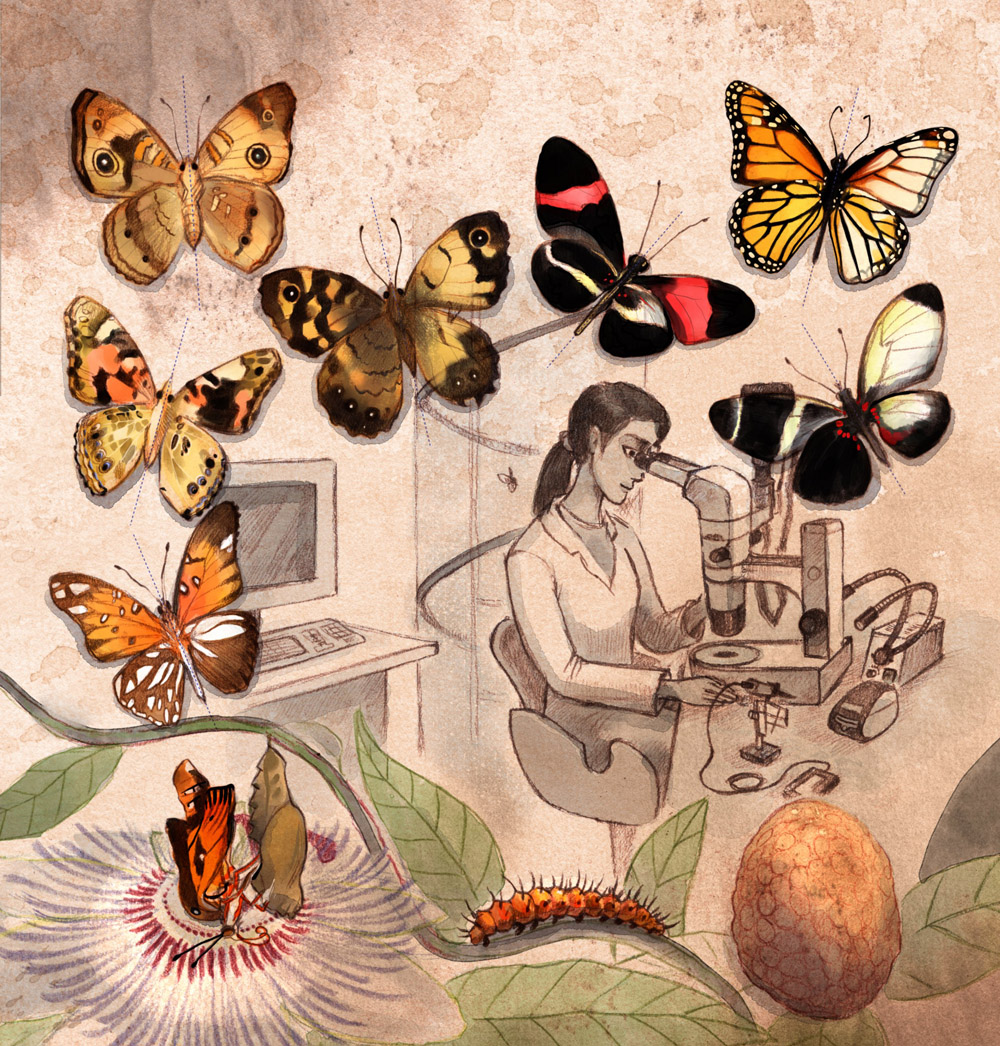 In the laboratory adjacent to the GW greenhouse, you will get the unique opportunity to perform the CRISPR technique with your own hands by micro-injecting butterfly eggs. This short session will emulate the genetic experiments that undergraduate students are doing every semester to learn about genome editing and how DNA encodes information. It will be the occasion to discuss with Arnaud Martin how recent biotechnologies are radically transforming fundamental and applied research, and how we can prepare the next generations of scientists and practitioners to the technical and ethical challenges they imply.
Registration required (no charge). Limit: 14
This event is now full. Attendees, please check in with your conference name badge at the SEH lobby info desk 15 minutes ahead of the start time.
Time:
Location:

Science and Engineering Hall, 8th floor; check in at the SEH lobby infodesk at 3:15.
Speaker(s):

Arnaud Martin

Assistant professor of biology, GW Columbian College of Arts and Sciences