Marla Vacek Broadfoot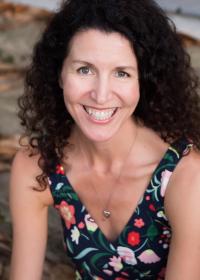 Freelance science writer and editor; president, Science Communicators of North Carolina, Wendell, N.C.
Marla Broadfoot is a freelance science writer with a Ph.D. in genetics and molecular biology. She currently serves as an adjunct faculty member at The University of North Carolina at Chapel Hill, a contributing editor at American Scientist, and president of the Science Communicators of North Carolina (SCONC). She is the author of A Place at the Bench, a compilation of articles about women in science commissioned by the Burroughs Wellcome Fund. Her work has appeared in a variety of publications including Scientific American, Science, STAT News, Discover, Nature News, and the News and Observer. An avid yogi, she recently completed the 200-hour yoga teacher training program and is a registered instructor with Yoga Alliance.
Twitter: @mvbroadfoot
Organizing:
Saturday, October 13th,

12:45 pm

to

1:45 pm

Friday, October 12th,

1:00 pm

to

5:00 pm
Moderating: