Kirsten "Dr. Kiki" Sanford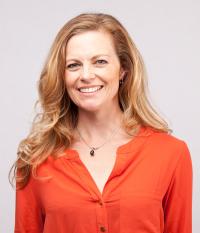 Science communicator, Broader Impact Productions, Portland, Ore.
Dr. Kiki Sanford is a science communicator with over 15 years of experience in media, science journalism, and informal science education. In 2015, Dr. Kiki founded Broader Impacts Productions, a boutique production agency dedicated to science storytelling. Additionally, she founded, produces, and hosts the "This Week in Science" (TWIS) podcast, a weekly live show that covers a multitude of science topics in a conversational format. She also currently hosts the "Stem Cell" and "Sequenced" podcasts. She received the AAAS Mass Media Fellowship in 2005, which led her to work at WNBC as a producer for the health and medical segment on the five-o'clock news. Subsequently, she worked in digital media at Discovery Digital Networks and the TWiT Network, hosting and producing science and environment programming for their online audiences. Dr. Kiki is also on the board of directors for Science Talk, a non-profit organization aiming to elevate science and the craft of science communication by creating a national network facilitating the sharing of lessons and best-practices. Dr. Kiki really enjoys her work.
Twitter: @drkiki
Speaking: