Karen Kreeger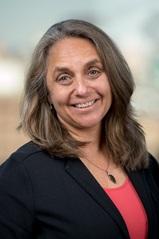 Senior science communications manager, University of Pennsylvania, Philadelphia, Pa.
Karen is responsible for disseminating information about the discoveries from the basic science departments within the School of Medicine. Karen previously held this position in the late 1990s.
Karen has held positions in both public affairs and science and medical writing. She was senior editor at The Scientist, as well as maintained a freelance communications business for several years, writing for such clients as Nature, the Howard Hughes Medical Institute, the Journal of the National Cancer Institute, and the Wistar Institute.
Karen holds an M.S. in scientific and technical communication from Oregon State University (1992) and an M.S. in marine studies from the University of Delaware (1985). She is also an author of a book on non-traditional careers in science.
Speaking:
Moderating: