Steve Wood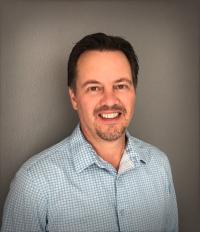 Scientific director of neuroscience, Amgen
During Lunch with a Scientist, Steve Wood will talk about discovering targets for once "undruggable" diseases.
Registration is required (no charge). Limit: 80
Steve Wood leads a team of scientists focused on discovering and developing therapeutics for neurodegenerative diseases at Amgen. Over the last 25 years, his primary scientific focus has been Alzheimer's disease (AD). Prior to joining Amgen, Wood worked at SmithKline Beecham, where he and colleagues helped elucidate the mechanisms of abnormal protein aggregation, a common pathology across numerous neurodegenerative disorders. Steve has led drug development programs at all stages, from basic discovery to early clinical development and is currently the head of Amgen's Alzheimer's Discovery Research group.
Speaking: