Richard Harris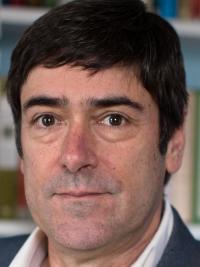 Science correspondent, NPR News, Washington, D.C.
Richard Harris has covered science, medicine and the environment for National Public Radio since 1986. His award-winning work includes reports in 2010 that revealed the U.S. government was vastly underestimating the amount of oil spilling from the Macondo blowout in the Gulf of Mexico. He also shared a Peabody award with colleague Rebecca Perl for their 1994 reports about the tobacco industry's secret documents, which showed that company scientists were well aware of the hazards of smoking.
Harris has traveled the world, from the South Pole and the Great Barrier Reef to the Arctic Ocean, reporting on climate change. The American Geophysical Union honored him with a Presidential Citation for Science and Society.
In 2014, he turned his attention back to biomedical research and came to realize how the field was suffering. Too many scientists were chasing too little funding. That led him to take a year-long sabbatical at Arizona State University's Consortium for Science, Policy and Outcomes to research and write Rigor Mortis, which examines the so-called "reproducibility crisis." It is his first book.
Harris grew up in the San Francisco Bay area and earned a bachelors degree in biology at UC Santa Cruz. He graduated with highest honors and spoke at commencement. He started his career as a AAAS Mass Media Science Fellow at the now-defunct Washington Star, under the sage guidance of Cristine Russell. In his first full-time reporter job, at the Livermore (Calif.) Tri-Valley Herald, he discovered that the Lawrence Livermore National Laboratory was working on a new generation of nuclear weapons — ones that use nuclear explosives to generate energy beams. Scientists at the time contemplated putting these weapons in space to shoot down incoming missiles.
Harris has two grown children. He lives in Washington, D.C., which he traverses on his bicycle on his daily commute.
Twitter: @rrichardh
Speaking:
Saturday, October 13th,

8:30 am

to

9:45 am