Lauren Lipuma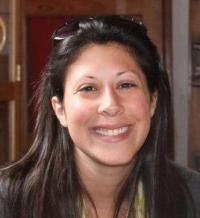 Senior specialist/writer, public information, American Geophysical Union, Washington, D.C.
Lauren Lipuma is a senior public information specialist and writer at the American Geophysical Union. She communicates new Earth and space science research findings with the press and public through press releases, blogs, social media and video projects. Lauren also produces AGU's podcast "Third Pod from the Sun" about the scientists and stories behind the science.
Lauren has bachelor's and master's degrees in biomedical engineering from Tulane University. Before joining AGU in 2015, Lauren worked as a staff writer for the monthly medical magazines EyeWorld and Ophthalmology Business. She is a past president of the D.C. Science Writers Association.
Twitter: @Tenacious_She
Speaking: