Jenny F. de la Hoz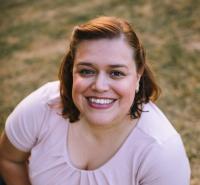 Facilitator and equity consulting, Center for Equity and Inclusion, Portland, Ore.
Dr. Jenny de la Hoz is a cultural and community connector. As a young immigrant child from "La Tierra del Olvido," Colombia, she quickly learned the skills of observation, translation, and reinterpretation of key social concepts for her parents. These skills are an important cornerstone for her current work as a facilitator, communicator, researcher, and community liaison in the environmental and equity fields.
Dr. Jenny has worked in many sectors of the science communication field for over 25 years. Beginning with the Monterey Bay Aquarium, she helped establish their bilingual, bicultural programming which included connecting over 1,600 Head Start families annually to the aquarium and ocean conservation. At the U.S. Fish and Wildlife Service, Dr. Jenny helped bridge environmental communities in the Portland-Vancouver metro area creating spaces for the voices and identities of marginalized communities in the mainstream environmental movement. In her current work as an equity facilitator, Dr. Jenny helps organizations see how communication, adaptability, and patience helps make for a stronger and longer-lasting bottom line with clients and personnel.
Dr. Jenny's research is focused on centering new voices in the environmental movement. She has looked at the largest growing minority group, the Latinx community, to study the patterns of communications and identity creation. Her work uncovers the existing deep connections Latinx have with the environment and the stories that resonate with their multiethnic, rich backgrounds. She is interested in how Latinx and other immigrant communities are linking old traditions and ways of knowing with new technologies and ideas in order to create new, intricate, truth-telling stories.
Dr. Jenny and her work has been featured on television, radio, and print. She is an ideator and is interested in working with others to make science more quickly accessible to all people, especially to communities who are directly impacted by the information.
Email: jennydelahoz@gmail.com
Twitter: @fabiola_science
Speaking:
Saturday, October 13th,

10:15 am

to

11:45 am