Cristine Russell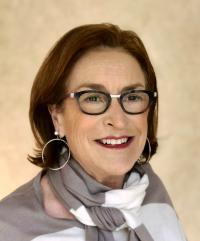 Science journalist and senior fellow, Harvard Kennedy School, Cambridge, Mass.
Cristine Russell is an award-winning freelance journalist who has covered science, environment, public health and STEM issues for four decades. A former national science reporter for the_ Washington Post,_ she has also written for news media outlets such as Scientific American, Columbia Journalism Review and the Atlantic.
Russell is a Harvard Kennedy School adjunct lecturer in public policy and senior fellow in the Environment and Natural Resources Program, Belfer Center for Science and International Affairs. She teaches, writes and organizes public events on climate, energy and the media. Russell co-chaired the Organizing Committee of the World Conference of Science Journalists 2017 in San Francisco and is a past-president and current executive committee member of the Council for the Advancement of Science Writing. She is also a former president of the National Association of Science Writers.
Russell is an advisory board member and former fellow at HKS' Shorenstein Center on Media, Politics and Public Policy. She is a fellow of the American Association for the Advancement of Science; an honorary member of Sigma Xi, the Scientific Research Society; and a Mills College graduate with a degree in biology.
Twitter: @russellcris
Organizing:
Saturday, October 13th,

8:30 am

to

9:45 am
Moderating:
Saturday, October 13th,

8:30 am

to

9:45 am