Aileen Chang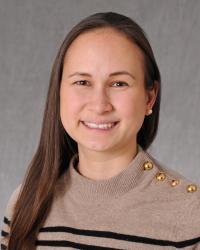 Assistant professor of Medicine and assistant professor of Microbiology, Immunology and Tropical Medicine, GW School of Medicine and Health Sciences
What is the latest news on Zika research? During Lunch with a Scientist, get an update from Aileen Chang and hear more about her research on Zika-induced Guillain-Barre syndrome. She will also discuss her work on similar arboviruses like dengue and chikungunya.
Registration is required (no charge). Limit: 22. This event is now full.
Aileen Chang received her BS in chemistry at the University of California, Santa Barbara, her MD at Columbia University, and her MSPH at the University of Miami while completing her residency in internal medicine. She now practices general internal medicine as an assistant professor at the George Washington University School of Medicine and Health Sciences. Her research focuses on arboviruses including chikungunya, dengue, and Zika viruses that are all spread by the Aedes mosquito. Her current work focuses on mechanisms of dengue non-structural protein-1 in vascular permeability syndrome, the epigenetics and treatment of chikungunya arthritis, and the pathophysiology of Zika-induced GBS.
Email: chang@gwu.edu
Web: http://www.gwumc.edu/smhs/facultydirectory/profile.cfm?empName=Aileen%20ChangandFacID=2059533318andshow=1
Speaking: