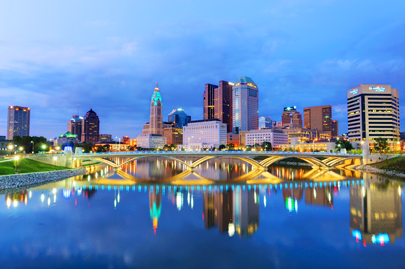 Thank you, Columbus!
October 17-21, Columbus, Ohio
The ScienceWriters2014 website is now in archive mode. Thank you to all who attended, volunteered, and contributed to making a stellar meeting.
Thank you to the excellent local team at The Ohio State University led by Jeff Grabmeier with Emily Caldwell, Pam Frost Gorder, Kim Knight, and a cadre of volunteers from around the community, for opening their city to us and organizing a fabulous experience. Thank you, too, to all the speakers, volunteers, and attendees who traveled from across the US, and even the world, to join us in Columbus and make ScienceWriters2014 a success.
Thanks to Did Someone Say Science, you can now relive ScienceWriters2014 or see what you missed in Columbus. Visit their YouTube page for videos, which include a highlights reel and interviews with panelists, presenters, and attendees. NASW travel fellows also crafted reports on individual workshops, student journalists covered New Horizons in Science sessions, and you can look back at #sciwri14 for tweets galore. Select sessions were videoed for release via NASW and CASW at a later date.