Lo Bénichou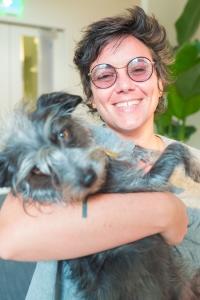 Interactive developer, Mapbox, San Francisco, Calif.
Lo is an interactive developer and brand advocate on the Mapbox marketing team in San Francisco. They work on storytelling collaborations with external partners, write a lot of technical guides to mapping and cartography, and support journalists whenever they can. They <3 maps and graphics.
Before Mapbox, Lo was a frontend engineer at Wired. Prior to Wired, Lo worked as a visual journalist and interactive developer for numerous media outlets like Youth Radio, NPR, KQED and more. Lo moved from Paris, France, to Oakland, Calif., in 2005. They graduated from UC Berkeley with a degree in Political Science and History. Outside of work, Lo usually spends their time consuming as many books, movies, and comics as possible. They are also obsessed with all things Ghibli.
Twitter: @lobenichou
Email: lo.benichou@mapbox.com
Speaking:
Friday, October 25th,

1:00 pm

to

5:00 pm