Noelle Swan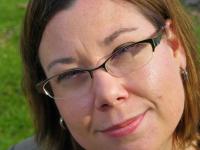 National news & science editor, The Christian Science Monitor
Noelle Swan is a staff writer of national and science news at The Christian Science Monitor. Previously at the Monitor, she worked on the business, science, and family pages. Noelle lives in Boston where she sits on the steering committee for the New England Science Writers.
Pitch Guidelines
The Christian Science Monitor is a general interest magazine and online newspaper. We are looking for freelance pitches for the science, technology, and environment sections as well as feature articles for the magazine.
We have a variety of formats to fill, ranging from 500-word blog posts to 3,000-word cover stories. There are a few subject areas that we tend not to cover, such as medicine and sports, which we leave to other publications with a more established voice in those areas.
An ideal pitch includes a reason for telling the story now, the writer's vision for the narrative arc of the story, and an idea of how you would go about reporting the story. We are less interested in straight research pieces than we are in stories that look at broader trends or shifts in thinking about a topic or a problem. Individual studies are typically handled by staff.
Ultimately, we are looking for a compelling tale. A strong sense of place is a plus. Profiles are acceptable as long as it can also serve as a lens to view a broader issue.
Freelance writers can republish their articles elsewhere after an initial three-month embargo. And they may rework material used for a _Monitor_article for another publication at any time.
Speaking: