Maria Streshinsky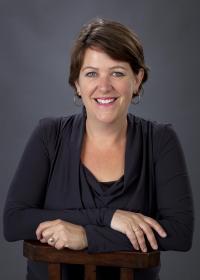 Deputy editor, Mother Jones
Maria Streshinsky is the deputy editor of Mother Jones, and former editor in chief of Pacific Standard, which she launched in 2012, and which won a National Magazine Award for a story she edited in 2014. Before launching Pacific Standard, Streshinsky was the managing editor at the Atlantic in Washington, D.C., where she managed a staff of more than 25 editors, writers, art directors, and interns. In 2009 she won the Atlantic Media Company 2009 Chairman's Award for editing excellence. Before the Atlantic, Streshinsky spent two years at the U.S. Department of the Interior as a program analyst working on Indian Affairs issues. After graduating from the University of California-Santa Cruz, she began a career in magazine journalism with VIA, the AAA magazine in San Francisco. She has also worked as a freelance writer and editor for various magazines.
Pitch Guidelines
Mother Jones is interested in just about anything that will raise our readers' eyebrows, but for science, we focus especially on these areas: the social and behavioral science that say something about how we live together as humans. We also have a strong interesting in environmental issues.
A Mother Jones story needs to do one of the following things, but it is better if it does three or four:
-Say something about the way we live together
-Surprise a reader
-Be relevant to the state of our society today.
-Examine issues of power
-Include villains
Our readership is nationwide, so please, no local issues unless they have national interest or implications. At the same time, anything that has already been covered extensively in the major national media will probably not work for us, unless you have some new unique angle.
We are looking for short 800 to 1,200 word stories for the front of the book, and feature stories.
Narrative: we love characters (characters that you'd want to hang out with) and we want to run stories by people who have a deft sense of language and style--but who can also make a clear point.
Misconceptions: A lot of people still think Mother Jones is a far left leaning rag. ("Aren't you in the bag for Bernie?") But the truth is, we like to tell deeply reported stories that don't pick their facts out of convenience. We want to tell the truth, and specifically when it comes to science. We believe in smart, proven, thoughtful science--no matter the issue (vaccines, climate, GMOs, etc. )
Speaking: