About
Photo: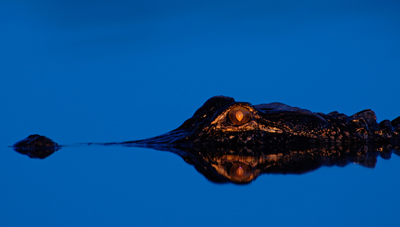 The annual ScienceWriters meeting is a joint meeting of the National Association of Science Writers and the Council for the Advancement of Science Writing. A mix of professional development workshops, briefings on the latest scientific research, extensive networking opportunities, and field trips, it is a meeting for science writers, by science writers, with content to appeal to both the newest writers and seasoned professionals. The location varies each year based on the host institution, providing access to science writers in all parts of the United States.
In 2013, we are meeting in Gainesville, Florida, from November 1 to 5. Mark your calendars and plan to stay an extra day or two to take it all in.
For a full schedule and program listing, visit the Schedule page.
The University of Florida welcomes ScienceWriters2013 to Gainesville.
Florida may be best known for its beaches and theme parks, but Gainesville provides a different Florida experience. The city sits at the center of a region defined by dozens of magnificent springs. Marjory Stoneman Douglas — whose River of Grass led to the creation of Everglades National Park — called the springs "bowls of liquid light" and Marjorie Kinnan Rawlings incorporated them into her classic novel The Yearling. Every day dozens of these spring pump out hundreds of millions of gallons of crystal-clear water, always at a refreshing 72 degrees. Quickly, the springs turn into rivers, with towering oak, cypress and pine trees lining their banks. Alligators and turtles sun themselves on logs while great blue herons wade in the shallows and bald eagles circle overhead. Dozens of national, state and local parks are just a short drive from campus, so you can experience the area's natural beauty on foot, by boat or on a bike.
This environment is the perfect backdrop for the University of Florida, one of the nation's largest and most comprehensive universities. With 16 colleges on its 2,000-acre campus, the opportunities for collaborations at the boundaries of scientific disciplines are endless for our 50,000 students and more than 4,000 faculty members. Gainesville is also gaining a well-deserved reputation as one of the region's most innovative cities. High-tech companies like Mindtree, Grooveshark and Mobiquity are flocking to the area to take advantage of the steady supply of new ideas and the highly educated workforce.
Gainesville has a long always had an active music scene and that continues today. The region claims nine members of the Rock & Roll Hall of Fame — including Tom Petty, Bo Diddley, Stephen Stills of Crosby, Stills and Nash, and Don Felder and Bernie Leadon of the Eagles — as well as alternative favorite Sister Hazel and ska stars Less Than Jake.
With a year-round growing season, Gainesville's most creative chefs have ample fresh ingredients at their disposal. Whether you crave Southern barbeque or something with a Latin flair, Gainesville's restaurants can satisfy your stomach.
So pack your shorts and your sunscreen — the average high in November is 74 and the low is 50 — and get ready for some Southern hospitality, Gator style.
Visit Destination: Gainesville for information on accommodations, travel, and the locale designed just for science writers.
Future Meetings
ScienceWriters2014, Columbus OH: October 17-21, 2014
ScienceWriters2015, San Antonio, TX: Fall 2014
Questions?
See the Frequently Asked Questions page for more information.