Mariette DiChristina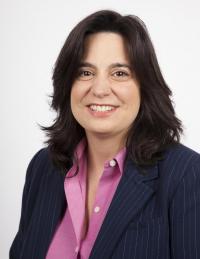 Position/Organization: editor in chief, Scientific American
Mariette DiChristina oversees Scientific American, ScientificAmerican.com, Scientific American MIND and all newsstand special editions. A science journalist for more than 20 years, she first came to Scientific American in 2001 as its executive editor. She is also the president (in 2009 and 2010) of the 2,500-member National Association of Science Writers. DiChristina is a frequent lecturer and has appeared at the 92nd Street Y in New York, Yale University and New York University among many others.
Previously, she spent nearly 14 years at Popular Science in positions culminating as executive editor. Her work in writing and overseeing articles about space topics helped garner that magazine the Space Foundation's 2001 Douglas S. Morrow Public Outreach Award. She is former chair of Science Writers in New York (2001 to 2004) and a member of the American Society of Magazine Editors and the Society of Environmental Journalists.
Pitching Scientific American:
Scientific American, founded in 1845, is the flagship of a series of titles, including 14 foreign-language editions, www.ScientificAmerican.com, the bimonthly Scientific American Mind and anthology issues. The best way to break in is to pitch short pieces for the front-of-book sections. Scientific American's "Advances" assignment editor is Anna Kuchment (akuchment@sciam.com). For the "Science of Health" column, pitch Christine Gorman (cgorman@sciam.com). ScientificAmerican.com's managing editor for online is Philip Yam (pyam@sciam.com) and online news editor is Robin Lloyd (rlloyd@sciam.com). Scientific American Mind's "Head Lines" editor is Karen Schrock (karen.schrock@gmail.com). Send feature proposals for Scientific American to Ricki Rusting, managing editor (rrusting@sciam.com). Feature and "Perspectives" proposals for Scientific American Mind may go to Ingrid Wickelgren, editor (iwickelgren@sciam.com).
Speaking:
Saturday, November 6th,

11:15 am

-

12:45 pm
Moderating: