Megan Scudellari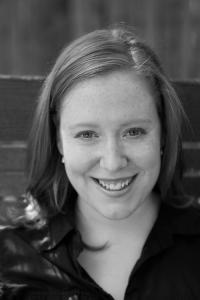 Freelance journalist
Megan is a freelance science writer and journalist based in Durham, North Carolina, specializing in the life and environmental sciences.
She has contributed to Scientific American, Earth, Nature Medicine, BioTechniques, Cancer Discovery and Pacific Standard, among others. She is currently a correspondent for The Scientist magazine.
For her feature, "Brain, Interrupted," an investigation into the lack of research and treatments for traumatic brain injuries, Megan received an Honorable Mention in the 2010 Awards for Excellence in Health Care Journalism and a Bronze Folio Award for editorial excellence.
Megan received an M.S. from the Graduate Program in Science Writing at the Massachusetts Institute of Technology, a B.A. at Boston College, and worked as an educator at the Museum of Science, Boston.
For more information visit, http://megan.scudellari.com/
Speaking:
Saturday, October 27th,

1:45 pm

-

3:00 pm