Dan Ferber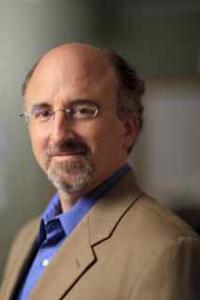 Freelance writer; Co-author, Changing Planet, Changing Health
Dan Ferber is the coauthor, with Paul Epstein, MD, of Harvard Medical School, of Changing Planet, Changing Health, a book that offers groundbreaking coverage of the public-health impacts of climate change, as well as a suite of solutions designed to ease them. Changing Planet, Changing Health was called a "landmark book" by former Vice President Al Gore, a "vivid reminder of the urgency of the need for action" by leading physician Paul Volberding, and "as compelling as a detective novel" by Pulitzer-prize winning science writer Deborah Blum.
In his journalism, Dan specializes in putting a human face on groundbreaking stories about science, technology, health, and the environment. His work has appeared in Science, Reader's Digest, Popular Science, New Scientist, Audubon, Nature Conservancy magazine, Women's Health and many other publications.
Dan's stories have won several honors. His profile of an obsessive builder of robotic human heads appeared in an issue of Popular Science that helped the publication win a National Magazine Award for General Excellence. The same article also won an Outstanding Article Award for magazine profile writing from the American Society of Journalists and Authors. His story on human-robot arm wrestling was anthologized in The Best of Technology Writing 2006. In 2002, with support from the Fund for Investigative Journalism, he uncovered how the Bush administration had begun stacking science advisory committees to get the answers they wanted—work that helped trigger a Congressional investigation.
Before launching his journalism career, Dan earned a Ph.D. in biology from The Johns Hopkins University and conducted research in microbiology. He earned a master's degree in journalism from the University of Illinois, Urbana-Champaign. Dan is a member of the American Society of Journalists and Authors, the Society of Environmental Journalists, and the National Association of Science Writers. Today, in his spare time, he teaches t'ai chi and enjoys hiking and canoeing. He lives in Indianapolis.
Moderating: