Czerne Reid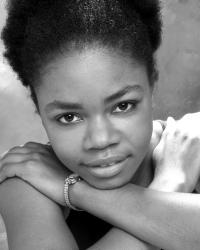 Assistant News Director, University of Florida Health Science Center
Czerne Reid, PhD, is a science writer and assistant news director at the University of Florida Health Science Center.
Czerne earned her doctorate in environmental chemistry at Emory University, and graduate certificate in science communication at the University of California, Santa Cruz. Her bachelor's degree in chemistry is from the University of the West Indies, Mona, in her native Jamaica.
Before joining UF in 2008, Czerne was a health/science/business reporter at The State newspaper in Columbia, South Carolina. She was a 2007 Kaiser Media Fellow, and her fellowship project focused on the social and economic impact of HIV/AIDS in South Carolina. While at UC Santa Cruz, she did science writing stints at Stanford News Service, Stanford School of Medicine Office of Communication and Public Affairs and the Milwaukee Journal Sentinel. She also interned at the Salinas Californian, in John Steinbeck's hometown.
Czerne is a member of the National Association of Science Writers, the American Chemical Society, the Northern California Science Writers Association and the American Medical Writers Association.
Speaking:
Saturday, October 27th,

3:45 pm

-

5:00 pm