Maryn McKenna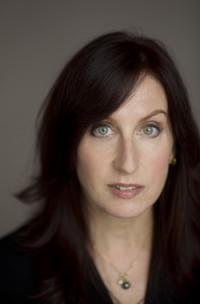 Position/Organization: freelance science writer
Maryn McKenna covers public health, infectious disease, health policy and food policy. She is, most recently, the author of SUPERBUG: The Fatal Menace of MRSA on the international epidemic of drug-resistant staph infections. She writes frequently for national magazines and her work has also appeared in ScientificAmerican.com, CNBC.com, the Los Angeles Times, the Washington Post, Boston Magazine, Chicago Magazine, and the Bulletin of the History of Medicine.
Her first book was BEATING BACK THE DEVIL: On the Front Lines with the Disease Detectives of the Epidemic Intelligence Service, the first history of the CDC's Epidemic Intelligence Service, for which she embedded with the corps for a year. It was named one of the Top Science Books of 2004 by Amazon.com and an "Outstanding Academic Title" by the American Library Association.
As a science journalist, McKenna has reported from inside a field hospital in New Orleans during Hurricane Katrina, a village on Thailand's west coast that was erased by the Indian Ocean tsunami, a CDC team investigating the anthrax-letter attacks on Capitol Hill, a graveyard within the Arctic Circle that held victims of the 1918 flu, a malaria hospital in Malawi, and a polio-eradication team in India. She helped uncover the first cases of Gulf War Syndrome and triggered the first Congressional hearings on the illness. Her stories on a small Midwestern town's cancer clusters helped residents win a nuclear-harm lawsuit against the U.S. government.
Speaking:
Saturday, November 6th,

9:15 am

-

10:45 am