Eric T. Rosenthal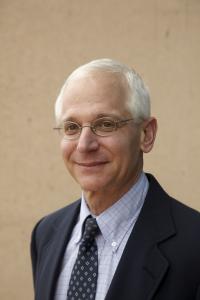 Eric T. Rosenthal, an independent medical journalist, is Oncology Times' special correspondent. He writes "Eric Rosenthal Reports," which focuses on providing insight, perspective and transparency into various issues, trends and controversies in the world of cancer, and has won several national journalism awards for investigative reporting, as well as both news and feature writing.
Rosenthal has more than 35 years experience in journalism and academic public affairs, and has specialized in cancer for the last two decades, both as a journalist, as well as the founder and four-time chair of the National Cancer Institute-Designated Cancer Centers Public Affairs Network.
He served as senior correspondent and feature news editor for Vital Options International and The Group Room cancer talk radio show, and is founder of EvocaTalk® Research & Reports, a service that uses journalistic techniques to provide insights into and better understanding of various controversial issues.
He has served on numerous national committees related to cancer including the NCI Director's Consumer Liaison Group; has received several recognition awards for service to the national cancer effort; and helped create and organize both the 2002 Mayo Clinic National Conference on "Medicine and the Media," and the 1998 science writers' conference, "Breakthrough! How News Influences Health Perception and Behavior," held at Cold Spring Harbor Laboratory.
He was press officer for the annual meetings of both the American College of Physicians (1987-88), and the American Society for Clinical Oncology (1990).
He is member of the Association of Health Care Journalists and founder of its Philadelphia chapter, as well as of the National Association of Science Writers, and frequently speaks at national professional society conferences about issues related to oncology, medicine, and journalism. He lives in Wynnewood, Pa.
Speaking:
Saturday, November 6th,

4:15 pm

-

6:00 pm