Bob Finn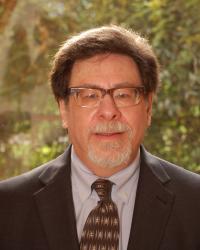 Position/Organization: San Francisco Bureau chief, International Medical News Group
Bob Finn began his career as a neuroscientist, but after several years of working on hippocampal slice physiology he discovered he didn't care for the day-to-day drudgery of the laboratory, and decided to pursue a career as a science writer.
After brief stints at Beckman Instruments and as a freelancer, he got a job at the California Institute of Technology, where he began as a writer for Engineering & Science, Caltech's alumni magazine. He soon became interested in media relations, and as Caltech's senior science writer he wrote news releases and performed a variety of other tasks while promoting scientific discoveries from this "tiny jewel-like institution." He also gained expertise in crisis communications serving, for example, as the ringmaster of the media circus that descended on Caltech's Seismological Laboratory after every large earthquake during what turned out to be the most active period of southern California seismic activity in 40 years.
After seven years at Caltech, Bob started a freelance business, writing two books (Cancer Clinical Trials: Experimental Treatments and How They Can Help You, O'Reilly, 1999 and Organ Transplants: Making the Most of Your Gift of Life, O'Reilly, 2000) and hundreds of newspaper and magazine articles for a wide variety of clients, including Discover, The Scientist, and Technology Review.
In 2001 Bob took the job of San Francisco Bureau Chief for the International Medical News Group, a division of Elsevier. For the past 9 years Bob has covered about 20 medical conferences annually for IMNG's stable of 18 trade papers for specialty physicians, writing about virtually every sub-specialty in clinical medicine.
Bob has been an NASW member for 25 years. He served as "cybrarian" of NASW's inaugural web site from 1995 through 2004. At this writing Bob is in his third term as an elected member of NASW's Board of Directors.
Speaking:
Saturday, November 6th,

4:15 pm

-

6:00 pm
Organizing:
Saturday, November 6th,

4:15 pm

-

6:00 pm
Moderating: