Annie Paul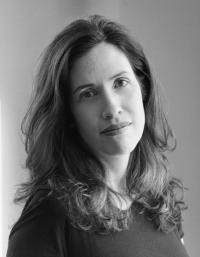 Position/Organization: freelance science writer
Annie Murphy Paul is a magazine journalist and book author whose
writing has appeared in The New York Times Magazine, The New York
Times Book Review, Slate, Discover, and the Boston Globe Ideas
section, among other publications. A former senior editor at
Psychology Today magazine, she was awarded the Rosalynn Carter
Fellowship for Mental Health Journalism. She is also the author of The
Cult of Personality, a cultural history and scientific critique of
personality testing that was hailed by Malcolm Gladwell in the New
Yorker as "fascinating" and selected as an Editor's Choice by The New
York Times Book Review. Her book Origins: How the Nine Months Before
Birth Shape the Rest of Our Lives, is forthcoming from the Free Press
this September. A New York Times Magazine article based on the book
was selected for inclusion in The Best American Science Writing 2009.
Speaking:
Saturday, November 6th,

9:15 am

-

10:45 am